Lisa Adelle Design, Inc., a philanthropic leader in the industry, is a firm believer in giving back to the local community and supporting organizations that benefit families and other worthy causes.
LAD Supports the Jewelers Charity Fund for Children
Lisa Adelle Design, Inc. contributes to the Jewelers Charity Fund (JCF) for Children. JCF is a non-profit organization created by the entire jewelry industry to raise money for charities that primarily benefit children – the Elizabeth Glaser Pediatric AIDS Foundation, St. Jude Children's Research Hospital, and the Make-a-Wish Foundation.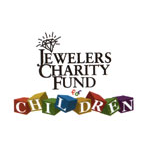 LAD Supports the Gemological Institute of America (GIA)
Lisa-Adelle Wright represented Lisa Adelle Design at the Gemological Institute of America's 2000 League of Honors Founders Dinner in New York City. "Our presence helped contribute to the success of the dinner, which raised over $340,000 for GIA education and research," said Lisa-Adelle. The GIA is the world's foremost authority in gemology.
Founded in 1931, GIA's mission is to ensure the public's trust by educating and serving the gem and jewelry industry through career education, research, grading services, instrument development and more. Together, the dinner totaled over 490 people from across the world, acknowledging industry leadership and support of GIA. LAD plans to contribute toward and attend next years Founders Dinner as part of the Agency's mission to support the jewelry industry.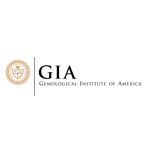 LAD Supports the Texas Association of Cultural Arts (TACA)
Lisa Adelle Design, Inc., through in-kind contributions to the YEO Philanthropic 2000 Event, helped raise over $175,000 for TACA and the performing arts. TACA is a non-profit umbrella organization dedicated to providing financial support and services, and to increasing public awareness and participation in the performing arts of North Texas.
Over the past thirty years, the Dallas community has made tremendous strides in the support and development of its performing arts organizations. As established groups have flourished, new arts groups have emerged and prospered. TACA began as an auction to benefit the Dallas Theater Center in 1966 and has evolved into a year-round support organization that, to date has distributed more than $12.5 million to approximately 75 established and developing Dallas County arts organizations.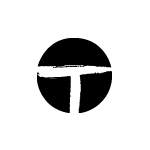 LAD Supports the Dallas Symphony Orchestra (DSO)
Lisa Adelle Design, Inc., as a Corporate Donor to the Dallas Symphony Orchestra's Sustaining Fund, supports not only the orchestra, but also education and community outreach programs as well, including Youth Concerts and free community parks concerts. LAD is proud to be a part of a program that each year enriches the lives of thousands of children and adults in Dallas and throughout North Texas.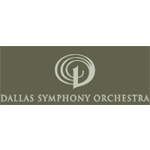 LAD Supports the Dallas Museum of Art (DMA)
Lisa Adelle Design, Inc. through a Goya Sponsorship Level makes a contribution to the Junior Associates of the Dallas Museum of Art and the "An Affair of the Art" committee. The goal for this years Spanish-themed gala – "Tango Del Toro" is to raise more than $75,000 to support purchases of significant and unique works of art for the Museum's permanent collection.
The Junior Associates of the DMA is among the largest and most active young museum groups in the country. Membership comprises more than 275 individuals and couples under 40 years old who are interested in art and who contribute each year to the Museum. Representing a wide spectrum of professions and interests, the group fosters a strong relationship between the DMA and the community.
Lisa Adelle Design, Inc., in an effort to support the arts and the local community contributes to the Gala Benefit honoring the 1st Dallas International Art & Antique Fair and the Dallas Museum of Art.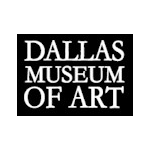 LAD Becomes Member of United Way Leaders Society Supporting Families
Lisa Adelle Design, Inc. became a member of the United Way Leaders Society through a designated corporate donor contribution to the United Way of Metropolitan Dallas. "Responsible, committed, generous, with a passion for the community," describe Leaders Society members. Lisa Adelle Design believes in supporting the United Way, which strengthens families and individuals in our community. Founded in 1924, several charitable organizations came together to build what is now the United Way of America.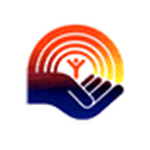 LAD Supports the Chuck Norris Foundation – Kick Drugs Out of America
Lisa Adelle Design, Inc., through support of the "Second Annual Black & White Masquerade Ball" helped exceed a goal of $250,000 for the Kick Drugs Out of America program in Dallas. When students join the program, they earn the right to belong to the Chuck Norris Team: "T" for truth, "E" for esteem, "A" for attitude, "M" for motivation. The program uses martial arts as a tool to teach children how to discipline themselves and achieve their desired goals within an environment where they can develop a sense of responsibility towards themselves and others.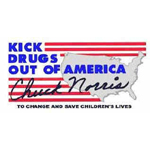 LAD Supports the Young Entrepreneurs Organization (YEO)
Lisa-Adelle Wright, President & CEO of Lisa Adelle Design, Inc. has served on the Board of Directors and has provided marketing support to the Dallas Chapter of the YEO for many years. As a global, non-profit educational organization for young entrepreneurs, the Young Entrepreneurs' Organization (YEO) strives to help its members build upon their successes through an array of educational and networking opportunities. With nearly 4,200 members in 94 chapters around the world, YEO provides its members access to a dynamic network of peers on an international level. Since the world economy will rely more and more on entrepreneurial philosophies and practices, YEO will continue to foster and support YEO members and their companies. YEO will always provide a safe haven for entrepreneurs to learn and grow. YEO continues to educate its members by providing the resources and support needed to build better businesses that will contribute to the welfare of surrounding communities. For decades, the entrepreneur has played a vital role in the world's economy, and through the vision of these individuals lies great economic growth and opportunity.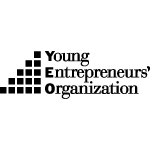 LAD Proudly Supports Georgetown High School Lady Eagles Softball Team
Lisa Adelle Design, Inc. is helping the 5A Georgetown High School Women's Softball team "hit home runs" entering their sixth year competing in the University Interscholastic League. "We've developed a media book featuring Varsity and Junior Varsity players from Georgetown's Lady Eagles Team to promote these young women athletes to potential college recruiters and to help fund special programs," said Lisa-Adelle Wright. Advertising sponsors include enthusiastic local businesses who will help generate more than $10,000 to fund new uniforms, charter buses, and overnight trips for the team to compete in Dallas," said Steve Viera, Head Coach. "We believe women's athletics is the cornerstone for building confident young ladies into successful career women." Good Luck Lady Eagles!